Paladin Mesh Fence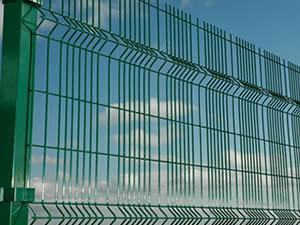 Paladin mesh fence is most excellent welded mesh fence, it is original Striped Type Mesh Fence with innovative and unique aesthetic appearance. It combines aesthetic appeal and faster installation with strength and high security and anti-climbing, cut through at the same time providing providing clear visibility along the fence line. Yes, its stronger body,faster installation, better appearance .
Application of paladin mesh fence
Recommended as security fencing for parks, schools, playgrounds and sports field, public buildings, factories and warehouses, airports, etc.
Utilities: Gas, water, electric and telecommunications which make paladin fencing an ideal choice.
Characteristic of paladin mesh fence
The Paladin security fencing system is the most popular weld mesh fencepanel due to its innovative and unique appearance: a sophisticated decorative type mesh pattern, with integral 'V' forms.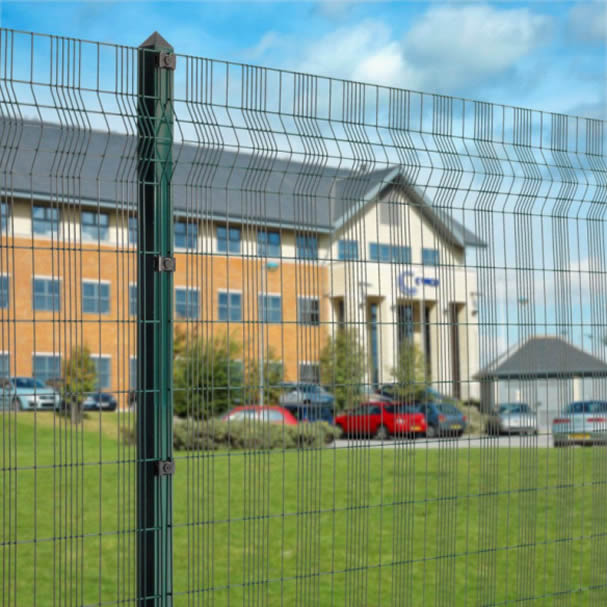 Feature of Paladin Mesh Fence
The fence panels feature pressed 'V' forms containing additional 4mm diameter wires for the full panel width for strength, rigidity and sophisticated good looks whilst providing a cost-effective anti-intruder barrier.
Mesh pattern: varies to 50x50mm maximum, welded at each intersection.
Horizontal wires: 3mm diameter at 50mm centers with additional 4mm diameter in the 'V' beams.
Vertical wires: 3mm diameter at 50mm and 12.5mm centers.
Presentation:
0.9 – 1.2 – 1.8m panels have 2 'V' forms.
2.0 – 2.4m panels have 3 'V' forms.
Mesh Opening :20mm x 200mm /43.7mm x 200mm.
Specification of Paladin Mesh Fence
Fence Height
Panel Size
Weight
Beams
Inter clamps
Corners Clamps
900mm
925 x 3025 mm
11.9 kg
2
3
6
1200mm
1240 x 3025 mm
15.0 kg
2
4
8
1800mm
1850 x 3025 mm
21.3 kg
2
5
10
2000mm
2000 x 3025 mm
22.1 kg
3
6
12
2400mm
2440 x 3025 mm
28.4 kg
3
7
14
Post
60 x 60 x 2.00mm and 60 x 80 x 2.5mm
Please fill in the forms below with your specific requirements.
We will contact you the soonest we can.