Bbq Grill / Barbecue / Bbq Welded Wire Mesh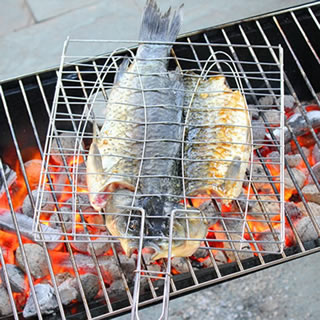 Materials: Low carbon steel wire, stainless steel wire, copper wire.
Surface Treatment: Galvanizing, copper plating, nickel plating, chrome plating, tin plating, stainless steel electrolysis, etc.
Process: Going through surface treatment after the processes of weaving, welding, stamping, shaping and polishing depending on the materials or structures. Strong and nice appearance.
Easy for handling. Good resistance against heat and corrosion. Available in various sizes, forms and assortments.
Application:
For barbecue, drying and firing of various meat, fish, pasta and vegetables.
Can be used with stove, oven or drying containers. Mainly exported to Korea, Japan.
BBQ grill type
Serging circular barbecue net (flat convex type);
Serging square barbecue net;
Welding square barbecue net;
Arc type barbecue net;
Welding circle, square stainless steel barbecue net;
According to the specifications can be customized.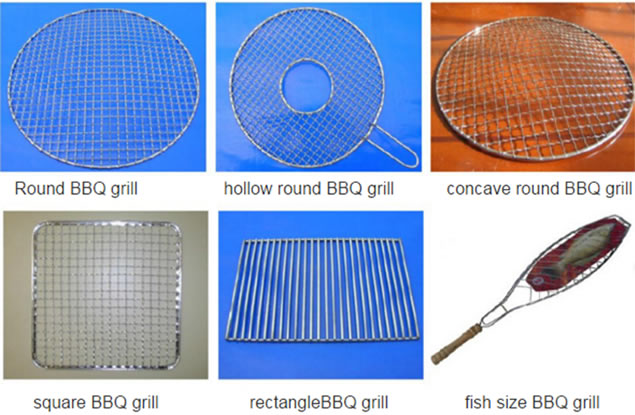 Specifications
Material: galvanized steel wire
Wire dia: 0.5mm-5.0mm
Aperture: 5-100mm
Barbecue mesh(circularity)
wire type(swg)
wire diameter(mm)
diameter(mm)
weight(kg)
18
1.2
240
0.075
18
1.2
240
0.09
18
1.2
270
0.1
18
1.2
300
0.12
Barbecue mesh(square)
wire type(swg)
wire diameter(mm)
diameter(mm)
weight(kg)
18
1.2
260
0.09
18
1.2
280
0.11
18
1.2
300
0.12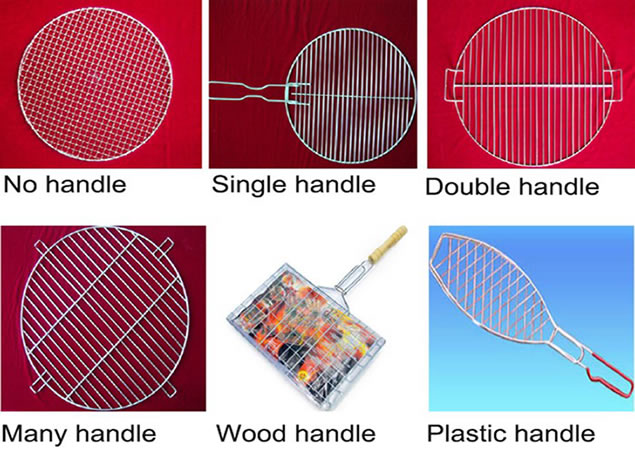 Please fill in the forms below with your specific requirements.
We will contact you the soonest we can.